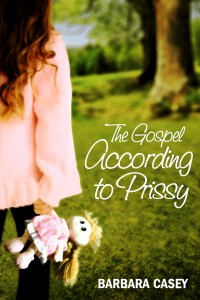 I am excited to announce that my latest adult novel, THE GOSPEL ACCORDING TO PRISSY, has been placed in nomination for a Pulitzer Award. Winners will be announced in early 2014.
I also am pleased to announce that THE GOSPEL ACCORDING TO PRISSY has been selected by "Conversations Book Club – Conversations Live Radio" for its 2013 list of 25 Best Summer Reads.
It is available in soft cover as well as Kindle and Nook and can be ordered through the Internet or from your local book store.