Below is the schedule for my "Virtual Book Tour" featuring my latest novel, THE GOSPEL ACCORDING TO PRISSY. I will be making 22 stops between May 20 and June 14, so if you are free to stop by and visit, please do.
THE GOSPEL ACCORDING TO PRISSY has just received the IPPY Award for Best Book in Regional Fiction. The issues and conflicts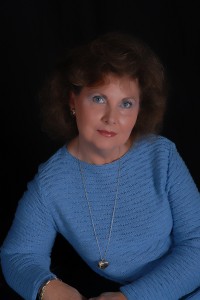 I address in this story are complex, as are the characters. But in the end, I think you will be glad you read it and be left with a sense of joyful inspiration.
I hope to hear from you in the weeks ahead.
Barbara
VIRTUAL BOOK TOUR
5/20/2013 MeganJohnsInvites
5/21/2013 Lisa Haselton's Reviews and Interviews
5/22/2013 Margay Leah Justice
5/23/2013 It's Raining Books
5/24/2013 My Devotional Thoughts
5/27/2013 Novel Moments
5/28/2013 Christy McKee Writes for Women in the Sweet Spot of Life
5/29/2013 Tinasbookreviews
5/30/2013 Nickie's Views and Interviews
5/30/2013 SECOND STOP Fiction Writing and Other Oddities
5/31/2013 Deal Sharing Aunt
6/3/2013 The Life (and lies) of an inanimate flying object
6/4/2013 Illustrious Illusions
6/5/2013 Book 'Em North Carolina
6/6/2013 Hope Dreams. Life… Love
6/6/2013 SECOND STOP Stitch Read Cook
6/7/2013 Straight from the Library
6/10/2013 Read Your Writes Book Reviews
6/11/2013 4 the LUV of SANITY
6/12/2013 The Ink Spot
6/13/2013 United By Books
6/14/2013 Welcome to My World of Dreams